This video is brought to you by Skillshare, an online learning platform with over 16,000 courses that you can use to improve your life and learn new skills and the first 500 people that sign up with link and a description down below will get a two month free trial. All right, so tell me if this scenario seems familiar to you. You get an interest and you want to learn a new skill or you have a goal in mind that you want to achieve and you realize it's going to take daily practice and at first that's easy because you're in what we call, the Honeymoon Phase.
It's novel, it's exciting, and you can't really think of anything else but that thing, but of course to learn any skill worth learning to achieve any big goal you need daily, consistent practice over a long period of time and that honeymoon period doesn't always cover it. So, how do you make sure that you stay consistent over the long term and keep putting in that daily practice even once that honeymoon period is over and the novelty has sort of worn off. Well, that's what I want to cover in this video and we're going to talk about a technique called the 20-second rule, which you can use to make sure that that's exactly what you're doing.
I learned about this technique in a book called The Happiness Advantage by an author named Shawn Anchor, and it's based on another technique in psychology that was created by a psychologist named, and I'm going to need your help on pronunciation for this one. – Uh, I don't speak Hungarian, but it looks like Mihaly Csikszentmihalyi. – Yeah, that one. Anyway, the technique is called Activation Energy, and essentially this refers to the effort or willpower or time that it takes to go from wherever you are right now into the actual act of practicing. And as you can see from my very scientific graph right here as the activation energy required for any activity goes up, the willpower required to get into it does as well and that's why it's so hard to go out and do things like ride your bike or practice guitar, and why it's so easy to play Candy Crush on your phone.
So, essentially the 20-second rule is all about lowering this activation energy for positive behaviors that you want to do on a consistent basis. And in case you're wondering here, 20-seconds isn't some scientifically precise number here. It's more a marker to illustrate the main point, which is that you need to start modifying your environment to put whatever it is you want to do consistently on the path of least resistance. (upbeat electronic music) To illustrate this, think about your living room or your dorm room, wherever it is you spend most of your time indoors.
How is that set-up? If it's set-up with a lot of video games with your TV and your remote then that's the path of least resistance. When you come into the room you're likely to pick that up and start playing video games, but what if you changed that a little bit? What if you put the controller and the remote in a drawer somewhere that's out of sight and instead you put a book on the coffee table or you put an instrument right there where you could grab it? Well, then when you'd come in you'd be more likely to grab that book and do some reading or grab the instrument and do some practicing. Now, we're going to go more in depth on this in a second, but I do want to note one thing, which relates to that whole idea of putting the remote and the controller in the drawer, which is that there is a flip side to the 20-second rule.
If there's a behavior you don't want to do so much, like playing video games, or procrastinating, going on social media sites, then you can increase that activation energy. One of my personal, favorite examples of this particular principle comes from the creator of the webcomic xkcd, Randall Munroe, because he found that he was having trouble going on social media sites and distracting himself when he should have been working. So, what he did, he set up a system where he would have to turn his computer off and turn it back on before he could switch any task. So, instead of just going from his work to Facebook, he would have to reboot his computer, go to Facebook, and then reboot it again to get back to his work.
So, he wasn't really blocking himself from going to these distracting websites, but he was setting up a process that took so much effort that he just didn't want to do it. And if you want to put this principle into action yourself as well you could start rebooting your computer, but there's also a Chrome extension called Crackbook which essentially creates a delay before you can go on any distracting website that you set. So, for example, if you wanted to go on Facebook, you could, but you'd have to wait 30 seconds for the page to load.
(upbeat electronic music) Chrome extensions and xkcd aside, what I want to focus on now is the positive side of that 20-second rule. How do you reduce the friction required to getting in to whatever it is you want to make consistent, daily progress on. Now, I'm going to get into a few specific examples of goals that I'm making progress on myself in a second in order to illustrate this for you, but first I want to talk about the idea here in general. So, whatever you want to make progress on, whatever goal you have, picture it in your mind and sit down and create a plan for how you can start modifying your environment. Ask yourself, what kind of tools do I need to practice this habit? If you're playing guitar, obviously you need a guitar. If you're doing electric guitar you need like an amp and a cord. You need a pic. So, ask yourself, how can I make these things more accessible to me.
Also, ask yourself what kind maintenance tasks do I have to do on a regular basis that don't really count as practice, but that still have to be done nonetheless. I do a lot of cycling and as anybody who's ever ridden a bike knows you have to keep your tires pumped up, But because I live in a really tall apartment building taking my bike pump down from the apartment to the bike garage, pumping it up, and then going back to my apartment and back down to ride my bike is a huge pain in the butt. So, instead, I put my bike pump in my car trunk. That way I can grab my bike, ride it over to my car, pump the tires up, and I'm on my way. You could also apply this concept to your learning materials as well. For example, a lot of you guys have asked me how I create the animations that you see in my videos and to do that I use a program called Adobe Aftereffects.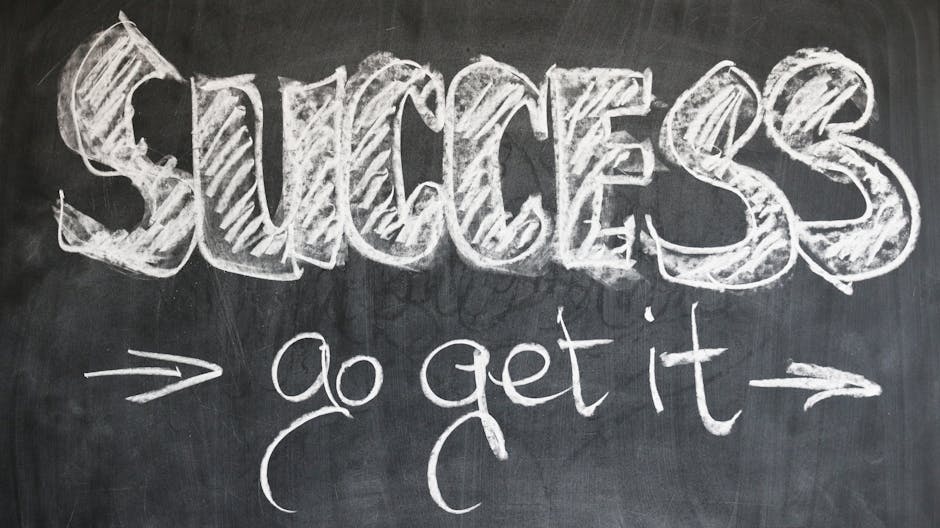 Now, Aftereffects is one beast of a program. It's ridiculously complex and it took me a long time to learn and to learn it I watched video tutorials online and I took online courses at places like SkillShare, but I also implemented the 20-second rule here as well. One way I did this was by creating what I like to call a default project. This is basically a project I spent a lot of time setting up that already contained some templates and a lot of the images and sound effects I use.
That way, when I come into Aftereffects to make my video for the week it is basically ready for me to create whatever it is I want to create and if I want to learn some new technique I don't have to spend a whole lot of time setting things up. I can just jump right into the animation process. The other way I do this is that when I'm taking a new course like on SkillShare to learn a new technique I will bookmark that course and put it right up in my Chrome bookmarks bar. That way when I want to start learning I can just click it and instantly get into the content instead of having to go through a bunch of menus and type a bunch of things. By the way, if this is something that you want to do, SkillShare is an excellent place to do it.
They have a tone of courses on animating with Aftereffects, ranging from a beginners course with over five hours of content that covers all the basics, to these more intermediate, hyper-focused courses that teach you how to make one really cool thing, and I've found personally when I go through a few of those I start to pick up some little tricks that I can use in my own animations to take things up to the next level, and that range of content isn't just limited to Aftereffects or even animation.
SkillShare actually has over 16,000 courses in a ton of different topics including graphic design, photography, web development, cooking, music reduction, even presentation skills. Anyone can sign up and take a class. They can dig into the example projects and files that are included with many of the classes on the site and they can even teach a class of their own.
A premium membership gets you access to unlimited learning and starts around 10 bucks a month, so, it's basically a Netflix subscription that you feel good about and the first 500 people who go down in the description below and click the link to sign up are going to get a two month free trial. (upbeat electronic music) All right, so to round this video out I want to give you a few specific examples of skills that I'm working on and how I've implemented the 20-second rule into each of them, and the first one is with guitar playing. I started playing guitar when I was around 12 years old, but at some point during my college career my guitar and all of my gear got stolen and for a long time I never went a replaced it because I kind of wanted to play guitar, but I knew that it was at least a couple of days shipping away or I'd have to drive to the guitar store and I always let that friction defeat me, but now that I've moved to Denver, I've been trying to make a lot of changes in my life and one of the things I've resolved to do is to become a musician, to actually learn how to play guitar and do something with it.
So, I went to the store. I bought an acoustic guitar, which I can just pick up and play with no amps, no cords, no nothing, and I also bought a guitar stand so I could put the guitar right in the living room, and since I've started (guitar playing) doing that I have practiced every single day because it's just right there. I can just pick it up and play, but I haven't limited it to just that. I've also put a couple of apps right on the home screen of my phone. I have my guitar tuner app, which is called GuitarTuna, and it is an amazing app by the way, and I also have the ultimate guitar tabs app right there so if I get the inspiration to learn a song I can look it up within seconds and start practicing. I'm also applying this concept to exercise habits.
If you guys follow me on Instagram you'll know that right now I'm doing a 30 day challenge to exercise intensely at least once a day for 30 days straight, and that public accountability definitely gives me motivation, but I also knew I needed to reduce the friction and the activation energy required to go work out. So, every night before I go to bed I pack my gym bag, I fill up my water bottle, I lay out my gym clothes, and I make sure my headphones are charged. That way when I'm ready to go to the gym in the morning I can just walk out the door and there's no fuss. So, at this point, you know how to use the 20-second rule, you know how to break it down into a process and you've seen how I do it myself. So, now I'm curious, what goal are you working on and how are you going to implement this rule into your own life? I'd love to hear from you in the comments down below because as Stephen Covey once said, "common sense isn't always common practice." So, if you found this video helpful let me know down below how you are going to make this common practice in your own life, and thank you so much for watching.
(upbeat electronic music) If you haven't subscribed yet you can subscribe right there for new videos every single week and you can also get a copy of my book right there. You can check out our latest podcast episode, which is all about how to get started investing right there, and if you want to watch another video on this channel right there is your best bet. Once again, I want to say thank you to SkillShare for sponsoring this video and if you're interested in trying them out make sure you click that link down below and sign up for the free trial before those 500 spots are filled and I will see you next week. .