Sometimes it can be difficult to determine if a woman likes you since girls aren't as outward with their flirtation as men. But, don't fret! There are simple ways to tell if she's into you. From a longing gaze to a runway-worthy walk, here are nineteen body language signals she's attracted to you: 19. Facing You – If you think a girl might be into you, pay attention to which way she's facing. If her frame is pointing toward you instead of the opposite direction, it most likely means that you've caught her interest. If a girl is standing with her torso turned away from you.
However, that's a bad sign; it means she might try to book it elsewhere. But, if she remains angled in your direction, seems to be engaged in the conversation, and doesn't try to run, then you've caught her eye. 18. Arms Wide Open – Just like they teach you in the customer service industry, having your arms crossed deters people from approaching you. So, if you see a woman with her arms locked in front of her, it's not an invitation to spark up a conversation. Especially if she keeps them up after the two of you make eye-contact. However, if she does the opposite, and places her arms behind her back, above her head, or starts doing the hokey pokey, well, then that's what it's all about! This means she's probably attracted to you and eager to see where the night leads you.
17. Checking You Out – This may be a more difficult signal for you to see, but it's possible if you try. Girls check guys out all the time, although they're more secretive about it. She may use the side-eye method instead of giving you a full-on stare. By taking advantage of her peripheral vision, she can look you up-and-down without being noticed. However, there are ways for you to figure this out. If you look away really suddenly and then turn your head back in her direction quickly, you can see whether or not she followed your gaze. Another option is to look straight at her; if she notices and looks up and away, it could mean she's not into you; if she looks down with a small smile, it's a sign that she's interested.
16. Close – If a woman is close to you, as in literally within a few feet of you, that is a huge sign that she's attracted to you. She's placed herself in your personal bubble with the intent of getting you to notice her. It's even more likely that she's into you if she has moved to your vicinity without her friends. If you see a girl doing this, it's time to make your move. Acknowledge her, first with your eyes to see if she's checking you out, then if she sticks around, introduce yourself. If you read her body signals correctly, she'll be up for a conversation and might even be willing to dance! 15. Legwork – It's safe to say that most women won't start sprinting toward or dancing around guys they're attracted to. It would be a rare occasion that they'd make it this obvious. However, there are some signs to pay attention to concerning a lady's legs. This applies to when she's sitting down and is similar to what women tend to do with their arms.
Unless she's at a formal ball or wearing a skirt, a woman doesn't naturally sit with her legs or ankles crossed, mostly because it gets uncomfortable after awhile and can affect circulation. Nobody likes that tingling sensation when their legs fall asleep. So, if you're approaching a woman and she goes on the defensive with crisscross-applesauce, it's a good indication that she's not attracted to you. But, if you notice that her legs have remained slightly separated and she keeps her knees facing you, it's a signal that she's attracted to you.
14. Fine-Tuning – This is a signal to look out for once you two have begun chatting it up. You've already made the first move in approaching her, so you've paid attention to some signs that suggest she's attracted to you. However, once you're in it, this could mean you're winning it. Is she fine-tuning how she looks during your interaction? This can include pulling her shirt down or adjusting her dress, pants, or shorts. Maybe she's checking her bra straps or making sure no clothing tags are sticking out. If a woman is conscious of what she's wearing all of a sudden and wants to fix anything that could be out of place, then it's a sure sign that she's into you. 13. Contact – This signal doesn't refer to whether or not she's tried contacting you via talk, text, or morse code; it means physical touch. Let's say the two of you are enjoying each other's company, having a blast, and horsing around. Then, you make her laugh, and she grazes your arm with her hand.
This is something you want to pay attention to because it is a blatant signal of her attraction. Women don't usually touch guys they're not interested in. So, if she makes this move, then it's a step in the right direction. 12. Her Eyes – Once you and your love interest are within arms reach of one another and have moved on to some light conversation, pay attention to her eyes. Don't stare too long and creep her out, but there are slight changes that you should look for. Do her eyes look wide, more so than you initially noticed? If so, this is a sign she's attracted to you. People's pupils dilate when something excites them, which can include another person. Although this signal might be a bit harder to notice than others, it's a big hint that she's enjoying your company. 11. Dress Up – This body language sign applies to when the two of you have already decided to go on a date.
How do you know that she's interested and not just going out with you to be nice? You'll know as soon as you see her. If she's decided a t-shirt and sweats is a good outfit for a romantic dinner together, she's probably not that into you. However, if she's wearing a nice dress or blouse, and her makeup and hair are on point, she put in a lot of effort to look good for you, which can only mean one thing: she's attracted to you.
Don't take it for granted if a woman does this because applying makeup and finding the perfect clothes isn't a walk in the park. 10. Strut – The first thing you want to pay attention to concerning this body signal is whether she's walking toward or away from you. If a woman is headed in your direction, it's usually a good sign…unless you notice her coming a little too quickly with pepper spray in-hand. But, generally speaking, if she's taking the initiative and approaching you, it's a positive indicator. The next thing you'll want to look for is how she's walking. Is she being stern or moving her hips side-to-side with a flirtatious vibe? If it's the latter, then she's probably attracted to you.
Women do this, often without realizing it, because it's a natural way to show off her curves and get your attention. So, if a lady is strutting toward you like she's on a catwalk, things are working out in your favor. 9. Arching – This is very indicative that a woman is attracted to you. If both of you are flirting with each other and chatting, and you notice her change her posture, it could be a signal that she's into you. If she begins crossing her arms, turning away from you, putting one leg over the other, or slouching down from boredom, then you might want to move on. However, if she is sitting up straighter and putting a slight arch in her back, these are great signs! A woman will naturally curve her back when she's interested in someone because it shows off her physique and makes her look more desirable.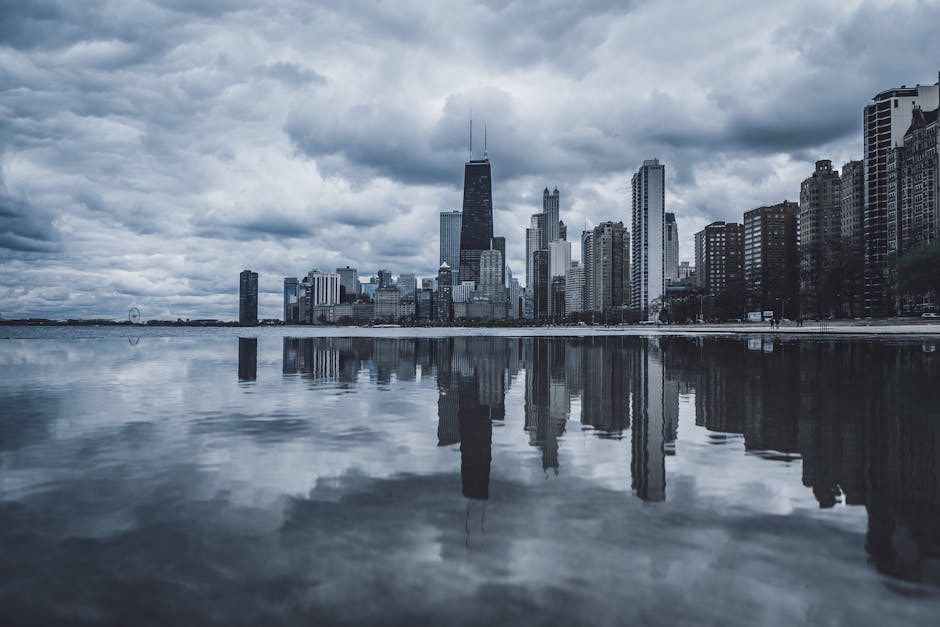 8. Touching Objects – Let's visualize this scene: you're in the club, and you've made eye contact with a girl you're attracted to. You approach her and things seem to be going well, you're having a lighthearted conversation, and she appears to be interested. Then, she throws her drink in your face! That would be a huge indication that she doesn't want to continue being around you.
However, if she's caressing her drink or grazing the table with her fingertips, it is a glaring sign that she's attracted to you. A woman will often do subtle things like this to let you know she's into you without verbally announcing it. 7. Eye Contact – This body language signal is essential when trying to determine whether or not a woman is attracted to you.
If you are talking to a lady and she is looking everywhere but at you, fidgeting, or tapping her fingers on the table, it's likely that she isn't interested. However, if she's listening to you intently, laughing at your jokes, and most importantly, making eye contact, it's safe to say that she finds you attractive. Women will show interest in someone by looking into their eyes because it shows that she's paying attention. 6. Excited – Is she happy to be talking to you? Is she showing enthusiasm throughout the conversation? Is she jumping up and down with eagerness? Well, she probably won't do the latter, but if she seems excited to be around you, it means she likes you! This applies to all people; if someone is moping around, bored, and they seem uninterested, it's a negative sign.
It'll be obvious that she's attracted to you by her reactions to what you're saying. If she appears energetic and ready to continue the discussion, then she is most likely into you. 5. Twirling Her Hair – Just like women will play with objects around them while interacting with a person they're attracted to, they will also play with their hair. If you're chatting her up and she's twirling her hair around her finger, maintaining eye contact, and seems engaged, it's a major hint that she's into you.
Just like if she's fixing her shirt, if she's making sure her hairdo is nice, then she wants to impress you. Another signal to look out for is if she's touching any other part of herself. Is she rubbing her arm or leg? Is she cupping her hands around her face? Is she caressing her neck? It doesn't have to be her hair or objects that she's fidgeting with, if she's exhibiting any of these behaviors, it's an indication that she thinks you're attractive.
4. Gets Red – Although if you're embarrassing her, she might turn red as well, a woman generally blushes because she's nervous or shy, and if she's doing this around you, then she could very well be attracted to you. Maybe you've complimented her good-looks or asked her to dance, and she's into you, so she agrees. This can cause blood to rush into her cheeks, which is an outward physical reaction of her excitement! This is a big sign that she's interested. 3. Lips – This is another indicator that a woman is attracted to you. If she bites her lip when you make eye contact with her, take notice because it's a signal that she wants to get to know you better! Let's say you two are already talking, pay attention because there are other signs to look out for regarding a girl's lips. If she rubs her lips together, puckers them, or slowly applies a sensuous shade of red lipstick, it means she's trying to be seductive and let you know that she finds you alluring. 2. It's Getting Hot In Here – So, take off all your clothes.
Well, not all of them. A woman generally won't completely strip herself of her attire because she finds somebody attractive. However, she will give you clues that she's comfortable around you, and maybe she'd like to show off her body…just a little. If you approach a woman, start talking to her, and the two of you hit it off, she might give you some unmistakeable signals. If a lady takes her sweater or jacket off, for instance, she's most likely interested. If she isn't, then she will keep the clothes on and get ready to run, or at least be prepared to leave as soon as the chance presents itself. But, if she hangs up the coat and sticks around, it's a sign that things are moving in the right direction. 1. All Smiles – Perhaps the most obvious signal that a woman finds you attractive is if she smiles at you.
If she's making her pearly whites visible while interacting with you, or grinning at you from across the room, then she's probably keen on getting to know you better. This isn't to be confused with baring her teeth; if this is the case, then it's a threat usually demonstrated by rabid animals or zombies. However, since people don't normally do this, it's probably safe to assume she's smiling at you.
Unless, of course, she decides to bite when you approach. All jokes aside, an engaging smile is a telling sign to look out for if you think a girl might find you attractive..