Weeks months, trimester estimate delivery date, aka expected delivery date. I am trying to explain these things. I have completed these weeks or i have completed these months. My LMP is this: when is my estimated delivery date or My expected delivery date? I had an issue of Fibroid. There was a small growth of fibroid. I was afraid about Hellow. I guess you have seen thumbnail. I am trying to tell you about pregnancy, weeks months, trimester estimated delivery date. That is what I am sharing.
A lot of people have doubt about this matter because of i have made a pregnancy delivery story. Video. If you have not watched that video. Please click on my channel name, Venma's Beauty Hub. Then you will be redirected to my channel There. You can see the videos section Now scroll down to find that video of parenting or pregnancy, videos for mothers who have small children There. You can find my pregnancy story and delivery story In that video. There are many comments like could you please share expected delivery date? Etc.. etc.. – I have mentioned about that in that video Estimate delivery date doesn't mean that is accurate. I know you have aware of it. We are expecting that date. Not even doctors can predict it. That delivery could happen in this date.
So i thought i could make a video about it. If we say week, wise pregnancy, duration is 40 weeks. If we say day wise pregnancy. Duration is 280 days. If we say month-wise, pregnancy duration is 9 months. Nine months and Seven Days, Old generation is calculating like this Nine Months and Seven Days. That means delivery can happen any time between 39 to 41 weeks. Some hospitals will not wait for this. They will opt CS. I some hospitals, they will wait for the EDD. Lmp is Last menstrual period. This is using to calculate pregnancy period Last Periods Date, LMP is Last Menstrual Period. That date is calculated First day of last menstrual period After LMP within 2 weeks. Our ovulation will happen or fertilization. At that time we dont know when it was happened to get rid of that confusion. Lmp is always use to calculate pregnancy If a girl's period dates are regular. It is very easy to calculate delivery date. Otherwise there are two options:
Using LMP we can calculate easily at home, Some girls have irregular periods date or some girls may forgot the LMP. Then we scan and find delivery date scanning may not accurate, even LMP calculation. Physical examination, An experienced doctor can calculate that via physical examination. My doctor was really talented and experienced. She can find if the baby has enough weight or is it grown enough? An experienced doctor like her can say accurate. As i said, there are 3 options, LMP Scanning and Physical Examination Next for finding the exact week Lets. Imagine Monday 1st March is our LMP One week will be complete by Next Monday, 8th March. Then Second week will start on Tuesday. The second week will be completed by next Monday. That means, if March 1 is Monday. Next Monday is calculated as one week Like that we can calculate the calendar upto 40 weeks.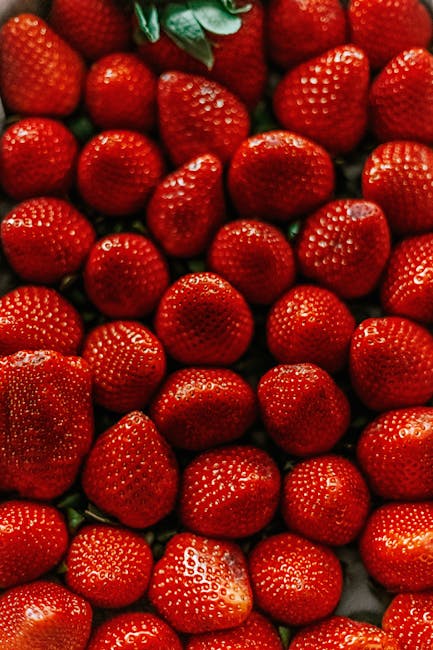 This is how we calculate weeks. That is how 40 weeks are calculated. Next, we will calculate months Normally people calculate months like From March 1st to April 1st as one month. Some months have 31 days and some has 30 days, So we will calculate 30 days as a Month After 60 days will be calculated as 2 months. Next is trimester calculation. There are three trimesters. Each trimester consists of three months. 1St trimester is starting from 1st week to 13th week. 2Nd trimester is starting from 14th week to 27th week. 3Rd trimester is starting from 28th week to delivery date. That is 40 to 41 weeks. This may vary to different people. That is called third trimester, Now Expected delivery date. This is for those who dont know how to calculate expected delivery date. For example, let us take March 1 as LMP. We have to calculate 9 months from March. Nine months will be completed on December 1.
After that, we have to add 7 more days. That means December 8 is the Estimated Delivery Date EDD. I have consulted a doctor in Ernakulam for my first time I have mentioned in my previous video that my periods are regular. I have no idea that i was pregnant. I have noticed that menstrual period is delayed. That month, I have checked at home. The test result was positive and consulted a gynacologyst in Ernakulam A doctor diagnosed and confirmed pregnancy. My LMP was 2017 December 27. My baby was born on 2018 October 1. Estimated Delivery Date was October 4. I didnt understand how to calculate it. After that i went to Kottayam and consulted a doctor. It was a private hospital That doctor also calculated the same way. Doctor said EDD is October 4. Then we found a small issue of fibroid growth. I got afraid
I have heard that in private hospitals will compell for scissarian. Some people told that there is a chance of Normal delivery. I knew they didnt take risk. Then I came to know about a doctor in district hospital. She is well experienced. She is a doctor who always try to take normal delivey, so i consulted that doctor. She was very friendly and caring. She talked to me very softly. I was very impressed and asked her about the estimated delivery date calculation. Then the doctor told me how to calculate estimated delivery date. That is how i learnt this calculation. This is my knowledge, and I am sharing it with you. If you have forgotten LMP or you have irregular periods, scanning is an option for you or the doctor is well experienced. Defenitely, you will get the idea. I hope this video helped you to get rid of the delivery date. Doubts, if you have any doubts you can ask me in the comment section. If you have any difficulties to ask in public, you can email to me Instagram message or Facebook messenger
I have mentioned all links in the description box. Please check it and please dont forget to subscribe this channel.